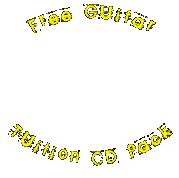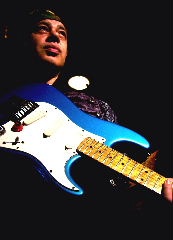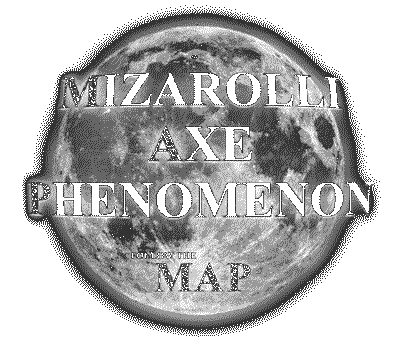 You are listening to Mizarolli Axe Phenomenon performing
I'm Gonna Ressurect My Love For You. A song written, sung and played by Mizarolli with Izzee Misri on Bass and Kenny Stone on Drums. The guitarwork was inpired by the embellishments of Little Wing by Hendrix. Mizarolli isn't just offering the standard clone and tab of Little Wing here, he is demonstrating mastery of Jimi's style of embellishment.
The electric guitar intro of Little Wing is probably the most famous and inspired solo guitar composition of the 20th Century. In my 30 years of giving guitar lessons almost 100% of my students make it known that they would like to learn guitar in the style of Little Wing purely on the basis that it is beautiful.
The chordal embellishents of Little wing are derived from simple diatonic harmony. Jimi Hendrix was major in introducing dynamic chord embellishments to guitar music as opposed to static chord playing. His innovative chord style was literally unequalled before his arrival on the world guitar scene. The fluidity of his guitar technique is now a standard to be reached in contemporary electric guitar performance. If you want to learn guitar to a professional standard then this idiom of embellishment is now the norm for all electric guitarists.
Contrary to popular belief Jimi Hendrix was a master of Music Theory. Though not acquired academically his implicit and innovative use of music theory was on the par of great composers like Bach and the like. Little Wing demonstrates his beautiful watery use of intervals and understanding of orchestral spread. More amazingly, of all the renditions of the song, he never played it the same twice, always tapping improvised dynamic chordal harmony, the roots of which was based in jazz.
Form Object
You are listening to

Mizarolli Axe Phenomenon

performing

I'm Gonna Ressurect My Love For You

John Mizarolli - Guitar, Vocals & Composer
Izzee Misri - Bass and Kenny Stone - Drums

The song is dedicated to Jimi Hendrix and laments
the passing of an Avatar cruelly murdered by
the evil forces of the Music Industry for financial gain!