Listen to the most diverse improvisation by 1 guitarist - Ever!!!!
Ain't Nobody Gonna Bring Me Down

Fastrack lesson enquiries
Click on MAP icon below to download a free live gig. Songs by artistes like Willie Dixon, Chuck Berry, Jimi Hendrix, B.B. King, Pete Brown and Stevie Ray Vaughan performed to amaze. The wildest electric axe grinding around!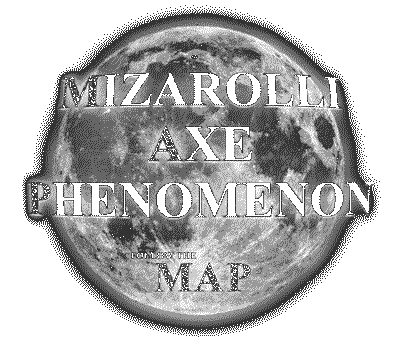 Mizarolli
Axe/Vocals
Tony Natale
Drums
Lakis Ekonomou
Bass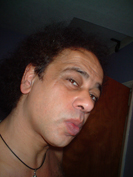 Video killed the radio star.
Internet killed the video star.
Celebrities killed everything
.
The rock revolution lives on, with or without record companies.
Wake up! Multi-culturism is
a result of technology,
not left-wing idealism!
Heaven is hear -Be inspired.
Sheeple to people.
Liberate your imagination.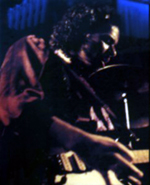 Private Guitar Institute in London.
Expert Tuition in Improvisation, Songwriting and Creativity.



Guitar lessons with an Axe Jedi. John reveals how to superboost your guitar playing by understanding Zen Philosophy, Visual Coding, and Geometry. The practical results in Improvisation, Composition and Creativity are amazing. 27000 guitarists have enrolled since 1978 with many having gigged and recorded with countless industry superstars. This has established Mizarolli as the leading private guitar teacher in the UK at Earths only Zen Guitar Institute.

Discover and explore universes of innovative guitar techniques and futuristic music theory. The focus is on feel, tonal quality, performance, musicianship, fluidity, phrasing, stamina, co-ordination, rhythm chops, adaptability, amplification, dynamics, fx pedals, innovation, midi, theory, production, recording, sequencing, sound projection, survival, spontaneity, synthesis, technique, technology and virtuosity.

5 years progress in 6 months!
The guitar sessions are customised for novice, beginner, intermediate and advanced guitarists. Deep analysis is needed to master the art of melodic soloing, harmonic embellishment and rhythmic variation in performance. Highly professional coaching yields cutting-edge results at London's innovative axe school. All styles of electric and acoustic are covered. A guitar lesson here is millenium standard. Have you noticed guitarists are getting worse in the media? Corporate trash is trying to airbrush good rock and blues out of the mainstream. We need an independant musicians revolution where noone is left stranded on the island of YouTube to showcase their work with no financial rewards. 99% of musos have been blanked by the current industry!



Mizarolli's renditions of All Along The Watchtower, Hey Joe, Voodoo Child and Purple Rain are rated the best since Jimi Hendrix and Prince. Scroll the Mp3 Player and take a listen for yourself! Earth's favorite cult axeman. At least 100 free mp3 downloads are available. Advice on repairs and setups. Whether you believe, know, like or understand it, Zen philosophy applied to music works! Jimi Hendrix used this method blatantly and is still rated the worlds No 1 Guitarist today! Why? What is it that all electric guitarists recognised in Jimi? Emotion? Creativity? The Sound? Innovation? Composition? Rhythm? Electricity! Amazing Feel? Fiery Lead Lines? ...... The truth is in the hearing and feeling! Forget the current music industry steeped in ultimate shallow! Ignoring Hendrix is like ignoring Einstein in Science. Mizarolli has recognised Jimi's source, studied it and some say he has moved beyond into new dimensions. Either way, ignore this discovery and you are guaranteed to be competing with Johns students one day in the future!

Mizarolli has collaborated with many international legends of Jazz, Rock and Blues. Early in the 80's, he originated the Rockschool template on which current uk exams are modelled! All technique and theory acquired in the lessons have a practical context which is demonstrated. Innovative blues and jazz soloing, metal shred, dangerous rhythm chops, funk rhythms, lead playing, play over changes. Leap a century ahead in contemporary music understanding and application of orchestration, philosophy and theory.

Learn to play guitar in any style including blues, rock, reggae, country, funk, jazz, r&b, pop and heavy metal. Join the millenium cyberpunk revolution. Improvise fluently in at least 25 styles.




Gigging with Cream's legendary drummer Ginger Baker
Historic improvisers and composers have always had a spiritual philosophy. Explore freeform musical thinking to give your deeper emotions a voice. At Music of the Spheres you realise it is possible to go beyond Hendrix with zen improvisation. How do you master hyperspeed shredding, atonality, chromatic harmony and 12-bar blues? Customized sessions and advanced music theory are a crucial tool for sussed musicians.

Mizarolli is the first musician in history to document spiritual science in music to attain peak levels of performance. Truth is greater than time. Thought is faster than light. Inspiration is the key. Welcome to Music of the Spheres.
To discuss lessons further phone 07958 427 236