Learn Guitar
Tuition in London
Excellent advice, time saving mental techniques, limitless shredding, creativity and composition. Learn how to play effectively, enhance tone, production, arrangement, performance and orchestration. Tuition that offers frontier concepts to improve recording techniques, songwriting, articulation and tone. Improve speed, fluidity, rhythm and feel. Whether a total novice, beginner, intermediate or advanced player, you can benefit from this 1-man guitar institute and creator of Rockschool. A guitar school in London that offers unique techniques, no wasted time, effort or money. How to play using the basics:
| | | | |
| --- | --- | --- | --- |
| Bends | Vibrato | Chord Formulas | Feedback |
| Ghost Bends | Hammer Ons | Pull Offs | Slides |
| Trills | Sweep | Tapping | Licks |
| Power Chords | Wangy Bar Tricks | Dive Bombs | Rhythm |
| Harmonics | Muting | Chords | Tremelo |
| Dropped Tunings | Open Tunings | Fx Pedals | Riffs |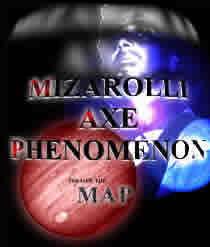 Music Styles
Rock
Shred
Metal
Thrash
Blues
R&B
Rap
Jazz
Punk
Gospel
Calypso
House
Trance
Garage
Latin
Soul
Rockabilly
Country
Fusion
Spanish
African
Reggae
Indi
Dance
Disco
Jazz-rock
Classical
Ethnic
Funk
Advanced 12 Bar Blues
Beginner Guitar Lessons London
Advance your soloing by using intervallic and linear lines. All music theory is notated with tablature and diagrams. Amazing pro guitar tuition at Music of the Spheres! Free online beginners rock and blues lesson! Where attention goes, energy flows. Why not refocus your desire and raise your musicianship?
Teaching techniques that have left above all, a trail of hot guitarists. Criticised as hippie-dippie, too far out, spiritual pap etc, the fact is his playing blows out most of the name guitarists in what's left of the music industry! Believe in feel, inspiration, energy, vision and communication. Music of the Spheres is also leading the rock school for applied music theory. Guitar Lessons London