Guitar Teacher London
Expert Teacher London
John Mizarolli 07958 427 236
Fastrack
Guitar Lesson Enquiries
Private Guitar Lessons with established Uk Guitarist. John is a highly experienced London guitar teacher in all genres of guitar music. Courses specialise in music development subjects like improvisation, theory, rhythm, harmony, orchestration, composition & arranging. 2 Free online courses can be downloaded on the freebies link above!
John is a world class legendary guitar guru. In Pete Browns autobiography titled White Rooms and Imaginary Westerns John is quoted as an Extraordinary Guitarist, down in music history with UK guitar legends like Eric Clapton, Peter Green and Gary Moore.
Extraordinary Guitarist is no exaggeration when you consider Creams Legendary Lyricist, Pete Brown, worked and produced many UK Blues Guitar Legends.
If your looking for the real thing in terms of an experienced 60s survivor, John has worked, recorded and toured internationally with the Drum Legend, Ginger Baker, the man that founded the 1st Rock Superstar Band in history, namely The Cream.
Mizarolli is also rated by blues legendary bassist Big Joe Turner as Uks best blues guitarist! Big Joe Turner should know as he has worked with all the Blues Guitar Legends including long term relationships with BB King, Albert King and John Lee Hooker to name a few! Joe also worked outside of the blues circle with Legends like Stevie Wonder and George Benson.
John Mizarolli is a guitar tutor who leaves a trail of guitar institute inspiration in his path. The very first UK London guitar institute in Acton was founded at Ginger Bakers Studio in Acton, where they rehearsed as Energy in the early 80s. When Mizarolli moved out of Kilburn in 2005 where he had been based for 20 years or so, the ICMP Institute rose from the ashes like a phoenix. The London Guitar Academy is also in Kilburn. This is no coincidence as John always vehemently advocated the opening of British Guitar Institutes since 1978 when there were none. For guitarists who attend the London Guitar Academy, about 2 stops further on the Jubilee Line, or about 15 minutes on, they visit Mizarolli for top up private guitar lessons to enhance their guitar techniques!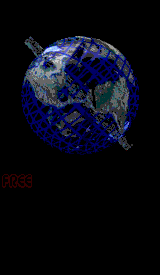 London and the Uk were stormed by this Guitar Virtuoso and Teacher upon his return from a wild 4 year US Odyssey, after which he personally taught over 27000 guitar players in 30 years, contributing to and mentoring Rockschool which is now widely used in all British Schools! Rock School was Johns original concept and through Henry Thomas it was given life in the early 80s as a TV series.
Fastrack
Guitar Lesson Enquiries
If you are, ambitious, ready for full on input, have time to practise, are dead serious, frustrated by the sounds in your head that your fingers wont play, then give him a call
07958 427 236
John is currently studying, composing and experimenting with Gypsy, Indian and Arab Music Styles. 3rd Eye Of The Cobra, at the top of this page, is an improvised guitar take which John feels that in music, is an unique historical breakthrough for him in the Ethnic Idiom of Byzantine Culture.
Please listen to the whole 10 minutes if you can be bothered. Yeah, it is long, but hey, it is the millenium and there are no major record companies, producers and managers dictating the length of his recordings!
John doesnt have tattoos and he is not a celebrity either! Pure Musician? He is that, and this means you can learn from his unique musical knowledge and above all, experience.
The guitar is the only instrument that samplers were incapable of swallowing! Unlike all other instruments the guitar screwed the machine... EXCELLENT! The Electric Guitar potential and expression possibilities have far outreached establishment music institutes ability to mimic, document and market world guitarists achievements. Help bring back organic musicianship, inspiration and hot music again or die in the Cyborg takeover of the planet! The goal is to spiritualise the machine! Technology as servant, not master!

For different guitar styles,
go to the homepage.
Crank your speakers, listen and enjoy!
More information on Crash Courses
Music of the Spheres Ltd
69 Fleetwood Road
Dollis Hill
London
NW10 1NR
Mob 07958 427 236
Tel 0208 452 3176