featuring
Izzee Misri on Bass
Kenny Stone on Drums
John Mizarolli on Guitar & Vocals
UKs Leading Blues-Rock
Guitar Virtuoso John Mizarolli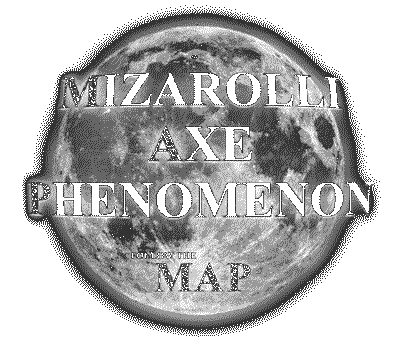 Fastrack Guitar Lesson Enquiries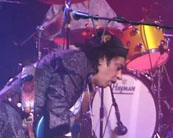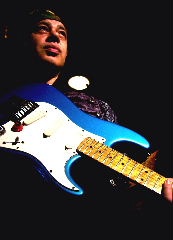 Reputed to be UK's Best
Blues & Rock Power Trio!

Hear 17 of the latest Rock and Blues recordings.


Amazing Energy from UKs best Cult Rockers!

Izzee Misri
Bass

Kenny Stone
Drums
John Mizarolli
Guitar & Vox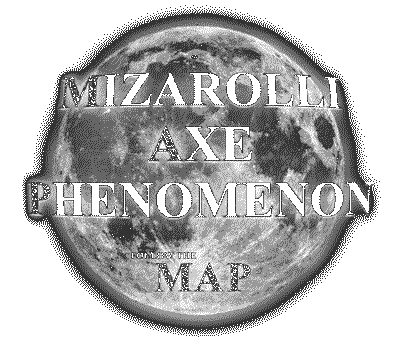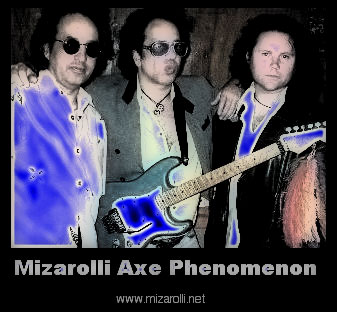 Uk's No1 Power Rock & Blues Trio
Izzee Misri - Bass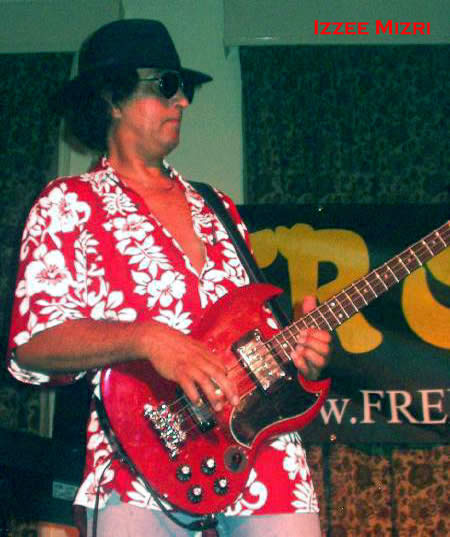 Learnt to play at school in 'Buz' with Johnny 'Axeman' Mizarolli. He went on to play with 60's and 70's pop & soul bands such as Honeycombs, Edison Lighthouse, The Foundations, Len Barry (ex Chubby Checker) and Smokey Robinson. He also played with Paul Kossoff in a version of Back Street Crawler, Paul Rodgers, Mick Green (The Pirates), Wendle Richardson (Osibisa), BeBop Deluxe, Climax Blues Band, Nicky Moore, Big Jim Sullivan, Mick Moody (Whitesnake), The Real Thing & Mott the Hoople.
Kenny Stone - Drums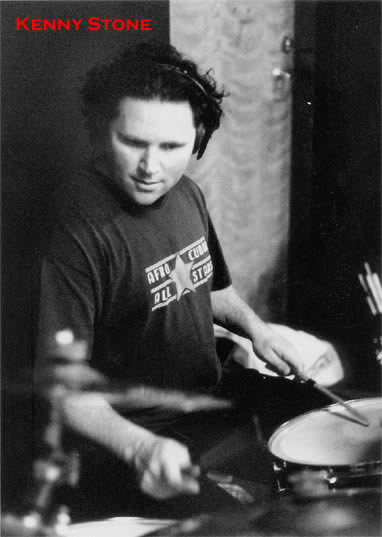 may not be a drummer you have heard of, but for over 20 years, he has been the back bone of many touring artists in the UK & Europe. The driving force of rhythmic rockers JoJo Namoza, he shared the stage with Suzie Quatro, Hazel O'Connor, the Levellers & Wilco Johnson to name a few. His powerful energetic style takes influences from drumming legends such as John Bonham, Bill Bruford and Buddy Rich, fused together and delivered with simplistic, dynamic power.
Fastrack Guitar Lesson Enquiries
John Mizarolli
Guitar & Vocals

Rare performances of original material by leading UK guitar virtuoso extraordinaire and his innovative nuclear blues-rock power trio. Only a few UK and international gigs were performed. Recognised by the music press as a major British guitarist, his pedigree includes luminaries such as Ginger Baker of Cream and Big Joe Turner, bassist for BB Kiong and Albert King. Cream's lyricist Pete Brown endorses John as one of the best guitarists who carried on the Hendrix legacy to new dimensions! Pete Brown and John are currently co-writing a 10 track rock album. This site has independantly released 15 of John's albums online. His site has had over 30 million hits since its launch!

John achieved acclaim in 1980 when he joined Ginger Baker's band Energy. They successfully toured UK, Europe and behind the Iron Curtain. His debut album Message From The 5th Stone with Ginger is still available worldwide on this site and Amazon. John shared vocals in the band but his main claim was as Ginger's lead guitarist and was singled out by Europe's music magazines as the revelation of the band to quote one of Italy's leading mags. John subsequently put one of his own bands together Jody St who toured the UK with The Kinks. In 1982 he toured with the infamous Atomic Rooster in the UK and Yugoslavia and also recorded with them on their last album Headline News, sharing the limelight with Bernie Torme and Dave Gilmour. In the same year John also guested on Jim Capaldi's album Fierce Heart, where he played acoustic guitar with Stevie Winwood. In the same year he completed a 2nd 6-week European tour with Ginger Baker. John also introduced Ginger Baker to Greece with a string of gigs in Athens in 1986, a 1st time achievement.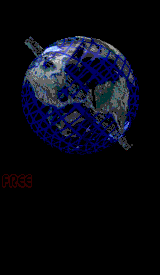 His guitar talents have been compared to such greats as Clapton, Jeff Beck, Hendrix and Eddie Van Halen. He was born in Fulham, London, England and took up the guitar when he was 7. He has been in bands since the age of 12. At 21 he left England for the USA and spent 4 years on the Hollywood music scene. Endless gigs, tours and recording sessions across USA & Canada gained him the needed experience to develop guitar techniques across a large musical spectrum. He was lucky to be at the centre of the jazz-funk and jazz-rock movement in LA around 1974 as it was being created. He studied with Caldera's guitarist Jorge Strunz, who developed John's jazz awareness a great deal. He also gigged with names like Canned Heat, The original Big Joe Turner, The Platters and was developed in the studio by Little Richard's bassist and keyboard player. John spent a long time on the black music scene. Although versed in classical, jazz, blues, funk, african, greek and gypsy influences, his first love is rock as he finds the energy and electricity of rock the closest to his heart in terms of total expression and communication.

John has enjoyed songwriting since very young and finds it the most natural of his talents, although he is better known for his phenomenal guitar technique. In 1978 John returned to England after spending some time in Jamaica resting and obviously absorbing the reggae vibes. John is also famous in England as a teacher in improvisation and his revolutionary Spirit Mind Body method for improvisation has been noted by jazz pioneers as a much-needed innovation on the teaching scene. Yes, ZEN IMPROVISATION. He was asked to write a book on his method but claims it would take him 2 whole years totally dedicated to the work to successfully complete as he is a perfectionist. So far he has taught some 27000 semi-pro and pro guitarists over 25 years in the UK!
John was born in Fulham, London UK.
His parents were from Cyprus and emigrated to the UK in the early 50's. They left an island wartorn and soon became refugees during the 1974 invasion. His roots were from many neighbouring lands as Cyprus is the crossover between africa, asia and europe. He has bloodlines in gypsy, greek-cypriot, egyptian, ethiopian and italian. His mother came from a small village called Leonarisson, his father was from another village in Kyrenia called Karavas. John's father left home at the age of 12 and became amongst other things a tailor by profession whilst learning music and acting. John's father played classical guitar, trumpet and mandolin and spent many years studying and reading classical guitar pieces by Segovia and worked with some of the best composers in the middle-east.

He was also a singer and troubadour and travelled many places on the island of venus performing old cypriot folk songs. His mother came from a family of 13 that worked in tobacco fields as children and eventually worked in the rag trade in London as well. John suffered greatly during the british coal pollution years between 1952 and 1963 when he had acute asthma for 10 years. He was a Great Ormond Street Hospital survivor and in 1 year over ¼ of a million british children actually died in the fog or smog as it was called then. It was in reality pure deadly coal pollution. He was written off for dead on 3 occasions and eventually was cured when the British Government took him to France to clean his lungs in La Bourboule a famous cure centre for kids with asthma and eczema.
John learned a lot about guitar playing from his father before he had any formal guitar lessons. He was taught to hear and experiment with intervals before the age of 7
. At about 9 years old John wanted to learn piano but his father insisted he learn classical guitar so his mother found a local teacher by the name of Frederick Schiller who himself was quite a famous Austrian actor and musician who appeared in film classics like Maigret and the like! From 12 old years on John took up electric guitar and started playing local gigs with his 1st band The Light covering Shadows, Equals and Elvis songs! As fate would have it, next door to John's school legendary 60's bands used to rehearse and John regularly watched rock legends like The Who, The Cream, Ten Years After, Manfred Mann, Pink Floyd, Spencer Davis Group in the class breaks! John reflects ' ..the 1st time I met Ginger Baker I was in my school uniform and we heard this sound like a UFO that had a magnetic-turbo affect on my brain.

We went round to St Annes Hall in Kilburn, peaked through the window and I could see Jack Bruce, Eric Clapton and Ginger Baker rehearsing, of course they were not famous then! I instinctively tried to walk in the door to get a close peek at this strange event then lo and behold we opened the door and Ginger came out looking like what I recognized to be a Beatnik and shouted "Cut out man, cut out man" .. he scared the shit out of me and my schoolfriends and we ran away! .. ' That was probably the beginning of my fascination with real heavy rock music and wild electric guitar bands. I was amazed, confused, mystified, awe-inspired and fascinated ' Then came the 60's ….no more said! The last 20 years leaves him trying to perfect his vocals and songwriting as well as his guitar playing! Check them out! A totally original repertoire of rock. Could this be the best power trio since the Experience? You be the judge!
If you don't love guitar?
This site might be to much for you!


TRUTH IS MY
WEAPON OF CHOICE
GUITAR IS MY VOICE



Fastrack Guitar Lesson Enquiries
John Mizarolli
UKs Leading Virtuoso is
Endorsed by